How cyber attacks will affect the Asian landscape in 2017
Expect more dangerous attacks, breaches and vulnerabilities.
This vendor-written piece has been edited by Executive Networks Media to eliminate product promotion, but readers should note it will likely favour the submitter's approach.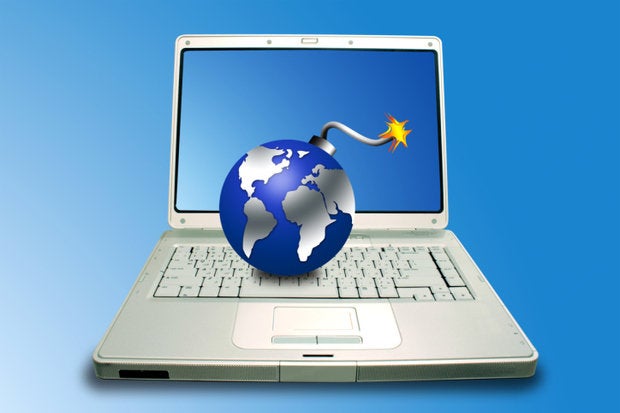 The Asian cybersecurity landscape has not improved. In the past year, we've seen Singapore's first recent major broadband outage caused by Distributed Denial of Service (DDoS) to telecommunications provider, Starhub. Likewise in Hong Kong, unauthorised stock trading activities by cybercriminals targeted at least 22 online bank accounts across four banks earlier last October, and resulted in financial losses of HK$1.56 million. There's no reason to believe 2017 will be any better. As cyber criminals constantly find new ways to make systems vulnerable, we must guard against cyber attacks that have proven to be costly for any organisation.
Here are CyberArk's predictions on what to expect in the coming year.
1. The Silent Attack on Information - Loss of Trust
The integrity of information will be one of the biggest challenges global consumers, businesses and governments face in 2017, where information from previously venerated sources is no longer trustable. Cyber attacks won't just focus on a specific company, they'll be attacks on society designed to disrupt trust itself.
We've seen information used as a weapon and propaganda tool in the 2016 U.S. election cycle, but this will move to the next stage where information can no longer be trusted. Attackers aren't just accessing information; they're controlling the means to change information where it resides, and manipulating it to help accomplish their goals.
For example, consider how the emergence of tools that allow for greater manipulation of previously unquestioned content - like audio and video files - could lead to increased extortion attempts using information that may not be real, or grossly out of context. It will be easier than ever to piece together real information stolen in a breach with fabricated information to create an imbalance that will make it increasingly difficult for people to determine what's real and what's not.
2. Cloudy with a Chance of Cyber Attacks
Cloud infrastructure and the proliferation of cloud-based services have proven to be game changers for business. The benefits of the cloud have not gone unnoticed by the dark side either.
Much like how cyber attackers are channeling the power and insecurity of IoT devices to launch massive DDoS attacks on scales previously thought unachievable, attackers will increasingly use the cloud to ramp up production of attack tools
With the addition of available computing power and agile development capabilities afforded by the cloud, we'll see new attack tools that are exponentially stronger than previous iterations, we'll see attacks that are stronger and more devastating, and ultimately, because attacks are raining from the cloud, attribution will become nearly impossible. This will also increase the agility of attackers - a strategic advantage that they currently hold over organisations.