Top Tips to Becoming a "Jedi Master" of Data
Here are some top tips to help you to get on the path to becoming a "Jedi Master" of data.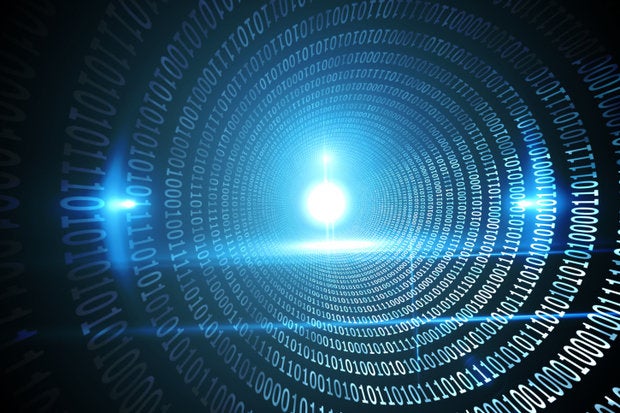 This vendor-written piece has been edited by Executive Networks Media to eliminate product promotion, but readers should note it will likely favour the submitter's approach.
Anyone can be a data scientist. Anyone from analytics "geeks" to technology "nerds," from new-age "digital artists" to small business owners, students or homemakers. And you can be the next data scientist too.
Gartner predicts that every industry will be touched by digital transformation by 2025. We are all, in fact, already living in an increasingly digitised world with smart machines and connected devices seeping into our everyday lives. With data becoming a common language across the globe, there are mega to zettabytes of opportunities for everyone, regardless of their age, career choice or the role they play in their school or workplace.
So, how can you use data to solve real-life or business problems? In the popular Star Wars movies, a "Jedi Master" is the most skilled "Jedi." He would have achieved this highest rank in the "Jedi Order" after great accomplishments and years of training. Here are some top tips to help you to get on the path to becoming a "Jedi Master" of data.
Pro Tip 1: Understand that Data Science is now an Art
Data comes in all shapes and sizes, but not everything collected is useful. For years, organisations have thumbed through thousands of pages, and paid for expensive business intelligence and analytics software to sift through data from various repositories and build reports that they can gain insights from. This, however, is often a time consuming and costly process.
In the new knowledge-based economy, collecting the right data and presenting it creatively is key. Instead of pages of details filled with columns and rows of data, visual solutions that humanise data is a much more attractive option.

Many companies, such as the successful coffee chain, Starbucks, have embraced presenting data as a new visual art form. Attractive images in a menu are common at Starbucks as they simplify decision making for today's consumer. For instance, a cafe latte is beautifully rendered in a colourful coffee cup, bearing proportions of 1/3 milk foam, 1/3 steamed milk and 1/3 espresso, and not presented as a boring list or table.
Beyond organisational use of data, every individual can also be a part of this data culture. The everyday health enthusiast can use data visualisation software to see data collected on his wearable fitness tracker for instance. He can track his diet and exercise program and assess calorie intake versus calorie burn, allowing him to take a step towards his fitness goals. In the digitised universe, data visualisation is an integral part of a data-driven culture as it translates data into actionable insights.