5 innovative IT hiring strategies
If your business is suffering from the IT skills shortage, you might need to inject some creativity into your hiring methods.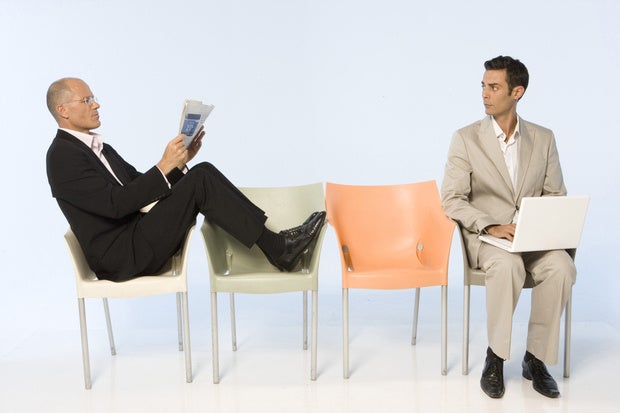 The IT skills gap can negatively impact your business in a number of ways – and not just because it makes a hiring manager's job that much harder. Respondents to a recent CompTIA survey report that it hurts staff productivity (52%), customer engagement (38%), profits (33%), time to market (32%), cybersecurity safeguards (32%) and staying competitive (30%).
But a skills shortage doesn't mean you're out of luck when it comes to IT hiring – you just need to rethink your strategy.
"When people talk about a shortage of talent it's usually because they are not thinking creatively about where to find it, and they think about just hiring for the role as it is now and not thinking about what you might need long term and hiring and training for it," says Adriana Roche, vice president of Human Resources at customer data platform provider Segment.
Ready to get creative? Here are five unconventional ways to find talented workers.
Ditch the diploma
Bill Gates, Mark Zuckerberg and Steve Jobs are all high-profile tech billionaires with something else in common – all of them dropped out of college. The lesson here: ditch the idea that you need a college education to be successful.
"A person's aptitude, achievements, and potential aren't tied to their traditional resumes, so we don't harp on them," says Roche. Instead, Segment turns to communities like GitHub to find talent, bringing in a diverse group of people from various backgrounds, experience and education.
Segment regularly hires individuals with no experience or formal education, says Roche. In fact, co-founders Peter Reinhardt, Calvin French-Owen, and Ilya Volodarsky, are all MIT dropouts. And one of the company's "most respected engineers," says Roche, is 17 year-old Tejas Monohar (it's not even his first professional job – Monohar made headlines for landing a programming job at 15).
Pay your candidates
Trey Stout, cofounder and CTO of ScribbleChat, a messaging app, has developed his own unconventional hiring practice: his company pays candidates $500 to interview.
Once applicants make it past the initial screening phase, they are given a "take-home assignment" and paid $500 for their effort. In the process, candidates work closely with the team to troubleshoot and complete the assignment.
This gives the candidate a chance to see how they fit into the department. "Most driven candidates feel they have more 'room' to show their qualities. They engage with the review team, they brainstorm, they joke, they take advice. You get an opportunity to test drive several working relationships at once. The value of this far outstrips the alternative methods like whiteboard coding, trivia drilling, and unpaid work," says Stout.