CIOs step into strategic role as tech buying moves out of IT
Non-IT line of business leaders are increasingly taking over the technology purchasing responsibility that has traditionally belonged to CIOs, but one industry expert argues this shift represents an opportunity for CIOs.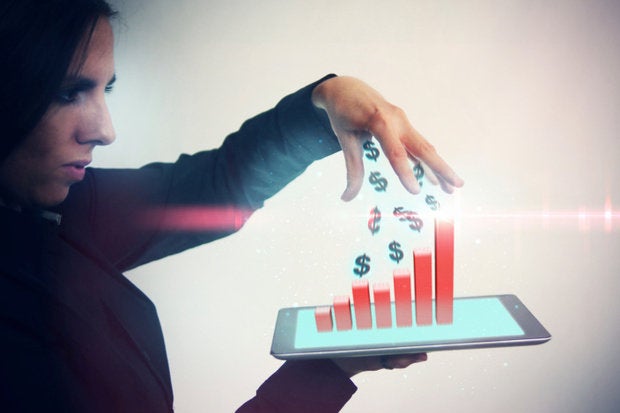 Line of business executives are increasingly becoming IT buyers, taking over what has traditionally been the CIO's role. But CIOs should view this shift as an opportunity, not a land grab, says Carolyn April, senior director, industry analysis, with the Computing Technology Industry Association (CompTIA).
"CIOs and information technology teams remain involved in the process, as their expertise and experience are valued," April says. "But business lines are clearly flexing their muscles. It's another strong signal that technology has shifted from a supporting function for business to a strategic asset."
In its Considering the New IT Buyer report released in May, CompTIA found that half of the 675 U.S. businesses surveyed said the prime objective for technology use today is more business focused than in the past. And 52 percent said business unit budget has been used to pay for technology purchases in the last year. But as line of business leaders have begun purchasing their own technology, their need for strategic advice and expertise from the IT function has also increased.
CompTIA found that 40 percent of business respondents said their department works jointly with IT to determine which hardware, software, services and other tech solutions they will deploy. Only 14 percent of respondents said individual business units pull all the strings, while 19 percent said IT handles all purchases of hardware, software, services and tech solutions. About a quarter of respondents said their tech purchase process can present in a variety of ways: IT only, business unit only, or a collaboration.
The murkiness generally comes down to who's picking up the tab. When CompTIA asked who pays for business unit technology purchases, 39 percent of respondents said individual business units, 15 percent said it was the IT department, and 46 percent said it depended on the type of technology.
Non-IT business units are mostly buying software and applications, especially cloud-based applications. Responsibility for infrastructure — desktops, servers, and other devices — still largely remains within IT's purview.
Even when it comes to software and applications, line of business buyers are not familiar with the channel, April says. And the channel has not yet, for the most part, reconfigured its messaging to speak directly to the new non-IT line of business buyer, April says. That means those buyers don't generally tap outside firms to help them implement, integrate or manage their IT post-purchase.
CompTIA found that about one-third of line of business buyers depend on their IT group, another third rely on their own business unit expertise, and the last third make technology management a joint effort. CIOs have an opportunity to position themselves as consultants and service providers who can help the lines of business make informed purchasing decisions, but expect channel partners to step in to fill the gap if you don't.