Cruise ship CIO jettisons aging application infrastructure
Using microservices architecture to decouple application functionality, Royal Caribbean Cruise Lines is overhauling an aging reservation system that sinks deeper as passengers come and go.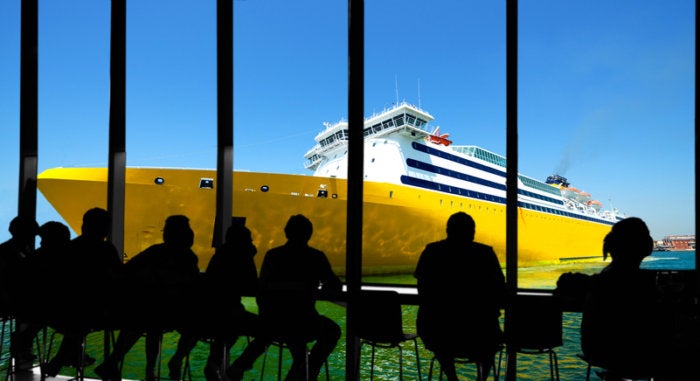 If Royal Caribbean Cruise Lines CIO Michael Giresi has his way, passengers will soon sail through the cruise company's embarcation process, a complex affair that features thousands of data transactions generated by consumers booking their journeys. Giresi's vision requires some significant rewiring of the application infrastructure supporting Royal's antiquated reservation system.
"Our architecture can't scale or meet expectations and must be redone with data and guests at the heart of it and seamlessly integrate throughout that journey," says Giresi, who joined the company in 2015 from retailer Tory Burch, where he transformed IT for the apparel retailer. He tells CIO.com that Royal's software architecture would occasionally hit a "peak and crash" from the myriad transactions and other business processes competing for computing resources.

Credit: Royal Caribbean Cruise Lines. Royal Caribbean Cruise Lines CIO Michael Giresi.
It's understandable if you're scratching your head and wondering why a company, whose newer ships include robotic bartenders, virtual balconies and RFID luggage tags, leans on such a legacy architecture. Credit Royal Caribbean's embrace of emerging technologies with hiding some unseemly software warts.
Those warts are consuming much of Giresi's time in 2017. The transformation comes at a pivotal time, as some 25.3 million passengers will take cruises in 2019, up from 22.3 million in 2015, according to Cruise Market Watch.
Disentangling the reservation system
Currently, Royal's embarcation and disembarkation process is a six-to-seven-hour affair. It can take 6,000 returning passengers roughly two hours to disembark. Then the ship is cleaned, turned around and the next 6,000 people board. Royal wants to make the process crisper, following the example of its Quantum of the Seas "smart ship," which lets people conduct transactions simply by scanning an RFID band. Today, Royal's dated app architecture presents a stumbling block.
The primary issue is the core reservation system, which runs on several AS/400 systems. Over time, Royal engineers have added key functionality to the platform, including a payment gateway, inventory management, pricing engine and guest profile information.
The feature bloat means the reservation system can't simultaneously process the transactions Royal passengers generate as they book trips and reconcile them with the property management and other systems.
Giresi says the team spent four months disentangling and rewriting software to ensure that computing tasks wouldn't disable business processes associated with passenger journeys. Incorporating a microservices architecture, in which features are rendered as discrete services, Royal is decoupling software functionality from the reservation system to prevent it from bogging down.
Royal's engineers are also consolidating the company's three property management systems, which have become heavily customised over the years, onto one single instance of Oracle Fidelio software. "Having three of them is a problem," Giresi says, adding that the systems serve as the "ERP of the ship."