Why companies struggle to cultivate digital strategies
Companies that find themselves digital laggards are suffering from strategic decisions they made nearly 20 years ago. Here's how to battle back.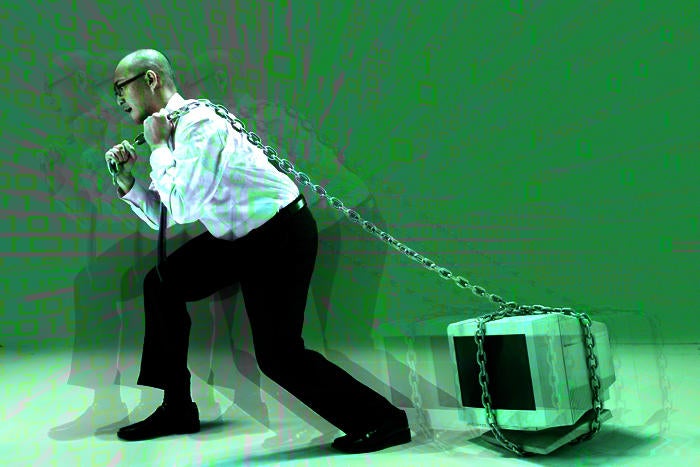 Companies cultivating digital strategies are struggling to facilitate transformations because most CIOs are simply not equipped to be digital leaders. While enterprise CIOs can create functional technology systems, many lack the visionary skills required to be a change agent in the digital age, according to Shawn Banerji, managing partner of the technology, digital and data leaders practice at Caldwell Partners.

Shawn Banerji, Caldwell Partners. Credit: Caldwell Partners
"CIOs who possess that [enterprise operations] orientation and skillset in many cases simply do not have the vision and technical aptitude as it pertains to a digital toolkit. For many organizations, digital was not the critical mandate that it is today and the CIO's role reflected a build and operate the functional utility mindset," says Banerji, who leads Caldwell Partners Technology & Digital Leaders Practice.
How we got here
To fully grasp why companies are suffering such a digital dearth now, Banerji says you must look to some seminal trends.
Prior to the 1990s and early 2000s, most enterprise software was custom-built by the businesses consuming it. But that began to change when, stoked by fears of shutdowns triggered by Y2K, most Fortune 1000 companies inked technology outsourcing contracts with domestic service providers, including EDS, ACS and Perot Systems, as well as overseas vendors such as Tata, Wipro and Infosys.
Capitalizing on these fears, Microsoft, Oracle, SAP, IBM and several other leading vendors landed big contracts to build these enterprises ERP, HR and other critical applications. When enterprises needed to upgrade their technology their IT departments delivered to specifications to their partners who built and implemented it.
With companies opting to offload their technology capabilities, many of their key IT workers flocked to vendors and outsourcers, creating a vacuum that Banerji says haunts enterprise IT departments to this day. This is a big reason why so many large organizations are suffering as digital laggards. "They lost that software engineering capability and the associated IP," Banerji says. "Had those technically oriented people, remained in their organizations, one would hazard that a least a few would have moved up the leadership hierarchy and been organic catalysts of innovation. Once they were gone, the predominant buy or lease vs build bespoke strategy of the past 15 years meant that most F1000 companies were not hiring and developing that talent and the associated software mindset dissipated."
Technology leaders who remained became uber program managers and operational CIOs. While Banerji says these CIOs are "terrific leaders with excellent communication and partnership skills," most are largely order-takers rather than visionary leaders capable of executing digital transformations.
And that was fine -- until it wasn't. Over the past handful of years many of these same leading companies have found themselves disrupted by companies such as Amazon.com, Uber and Airbnb, whose digital platforms have generated huge network effects. "In a relatively compressed timeframe a host of companies, most of them cloud natives, have emerged and disrupted the status quo, which will persist" Banerji says. "The goalposts have been moved on CIOs very, very quickly."