Housing developer builds resiliency with DRaaS
Lightning strike puts disaster recovery plan to the test.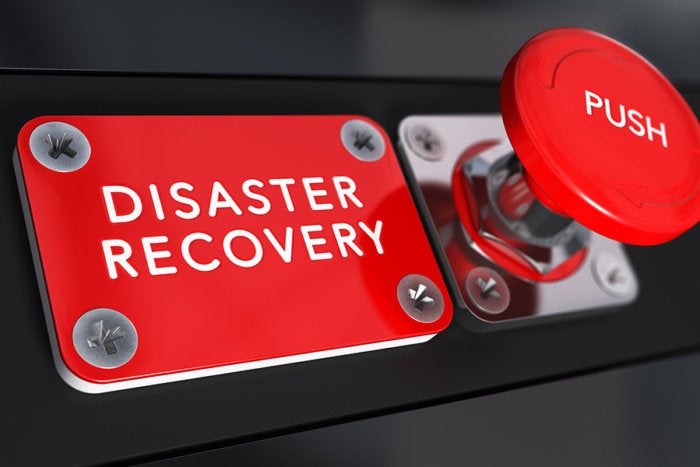 When Steve Werner joined Milhaus, the company was gearing up for a growth spurt that took it from roughly 80 employees in 2015 to more than 270 employees today. Upgrading the company's IT infrastructure was a priority for Werner, who is the first director of technology at the Indianapolis-based company, which designs, builds and manages luxury apartments in urban areas.
"They went from a very small business to a pretty good sized business in a short amount of time. But we were still running on small business hardware, with a small business backup plan," Werner says. The company's IT gear was running in an old server closet with no air conditioning. "It couldn't handle all that we were adding to it," Werner says. "Everything was about to melt down."
Milhaus moved to a new corporate headquarters early last year, which included a new server room. "We totally re-architected the infrastructure for the business," Werner says.
As part of the IT overhaul, Werner set out to provide better protection for Milhaus' telecom, file and accounting services. In the past, Milhaus had file-level cloud backup, but no recovery provisions for its servers. "If a server were knocked out, we would have had to rebuild the server from scratch, which could take days," Werner says. "We needed to be able to recover a lot faster than that."
"Creating an infrastructure that could handle the growth, handle the number of people – that was the first step. Step number two was disaster recovery. We needed real backup, and a real way to bring this stuff up that didn't require rebuilding systems from scratch."
In particular, Milhaus' phone systems are core to business operations. It's still the primary way for residents and prospective tenants to reach sales and support staff. Milhaus not only designs and builds apartment buildings, but also manages the buildings after construction. At 12 of its sites, Milhaus provides the phone services. "It's important for me to make sure that those phones are always available at those sites," Werner says.
Network services also extend beyond the corporate headquarters. It varies from property to property, but Milhaus might offer high-speed internet, wi-fi, TV, and home automation services to the residents of its luxury apartments. "We build our own networks at the buildings, all through the buildings, all the way into the units. Basically, we buy the internet pipe in bulk and we distribute it to the units," Werner says. "You move in, and on day one you have fiber optic-based high speed internet."
Moving to the cloud
Flexibility, affordability and access to specialized expertise are driving interest in disaster recovery as a service (DRaaS), particularly among small and midsize businesses, and adoption has grown steadily in recent years. According to research firm Forrester, 40% of enterprises have already adopted enterprise DRaaS, with another 24% planning to do so.