7 must-have project management skills
A good — or bad — IT project manager can make the difference between a project coming in on time and on budget and it being a failure. How can you spot a good project manager? CIO.com talked to project management professionals and IT executives to find out.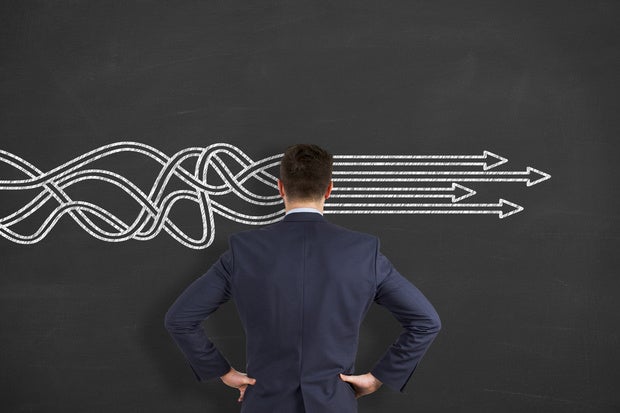 Credit: ThinkStock
Just because someone has the title of "project manager" does not mean he or she knows how to effectively manage projects, as many CIOs and other IT executives have learned the hard way.
To be an effective project manager, one who can keep projects and the team on track, takes more than technical know-how. It also requires a number of non-technical skills, and it is these softer skills that often determine whether a project manager – and the project – will be a success.
So how can you tell a good project manager from a bad one? CIO.com surveyed project management experts and executives to learn what skills are required to successfully manage projects--that is, to ensure that projects are kept on track and stay on budget.
Following are seven of the most important non-technical skills for project managers.
Leadership
"Being a good leader means that you do not only oversee and coordinate tasks and processes as a manager, but also outline the vision and define the road map, motivate and encourage," says Tatiana Danielyan, deputy director of R&D at ABBYY, which provides document recognition, data capture and language processing software.
It is also critical that the project manager has the ability to quickly analyze data – or a given situation – and make good decisions because, she adds, "at the end of the day, you are the one who has the final call – and the final responsibility for whether the project is successful or not."
Motivation
"A great project manager is able to keep their team happy during the tough times," says Kofi Senaya, director of Product at Clearbridge Mobile, a mobile app developer. "Projects can get very difficult and stressful, typically when deadlines sneak up. As a project manager, your job is to ensure everyone stays motivated. Ultimately, this will improve efficiency and quality of work," he says.
"Some tactics project managers can use is to praise good work, take team members out for a team building activity and cultivating a fun and collaborative environment."
Communication
"Project managers must speak the same language as their clients," as well as their team members, says Mike Mills, project manager at Sagefrog Marketing Group, a B2B marketing agency. "It's somewhat of a cliché, but this phrase really does describe one of the most important skills that can make or break client relationships. Project managers are the sole translators, sharing information, updates and next steps from client to internal team and back again."
"Communication skills are the core part of a project manager's skill set," says Danielyan. A project manager who is "a good communicator can resolve or prevent almost any issue by being clear [and] encouraging an unhindered flow of information, which means [getting] the right information to the right person through the right channel exactly when it is needed."